Air plug - Pneumo-electronic measurement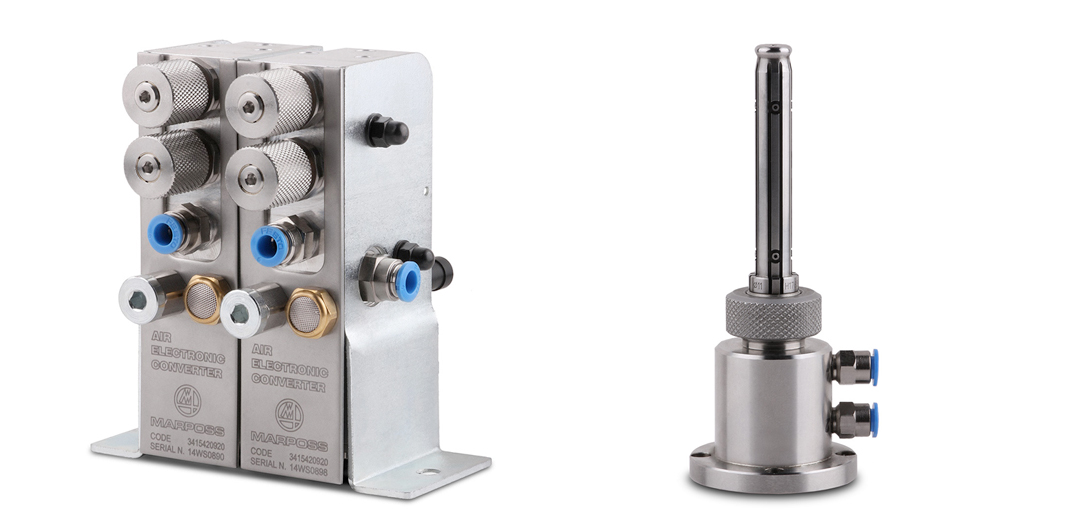 Pneumo-electronic measurement technology is the ideal solution if you need to achieve high-precision (sub-micron) metrological results, even when measuring very small holes. Marposs offers a wide range of measurement solutions based on pneumo-electronic technology, from standard configurations to made-to-measure versions based on our customers' specifications.

When used in conjunction with various types of pneumatic gauges (bore, snap and ring gauges), the Marposs pneumo-electronic converter guarantees maximum precision and flexibility.
Why choose this product? The applications
MARPOSS pneumo-electronic converters and pneumatic gauges represent the ideal solution when you need to carry out high-precision, internal and external diameter measurements, in post process applications following grinding or honing, match-grinding or selective assembly, whether carried out on board the machine or externally.
Technological benefits
Pneumo-electronic converter with adjustable nozzles so that they are easy to calibrate thus ensuring optimum measurement results with every type of gauge and in every measurement range, digital and analogue (LVDT, HBT, +/-10V, 4-20mA), for connection to Marposs or customers' electronic units.
Standardized measurement system, with pneumatic ring or snap gauges with 2, 3 or 4 nozzles, starting from 1.5 mm.
Available in standardized versions with 1, 2 or 3 measurement sections and special configurations with additional sections.
Also available in special, annular ring jet, double or single lip solutions (for measuring holes with a diameter of less than 1.5 mm).
Repeatability error < 0.05 µm.