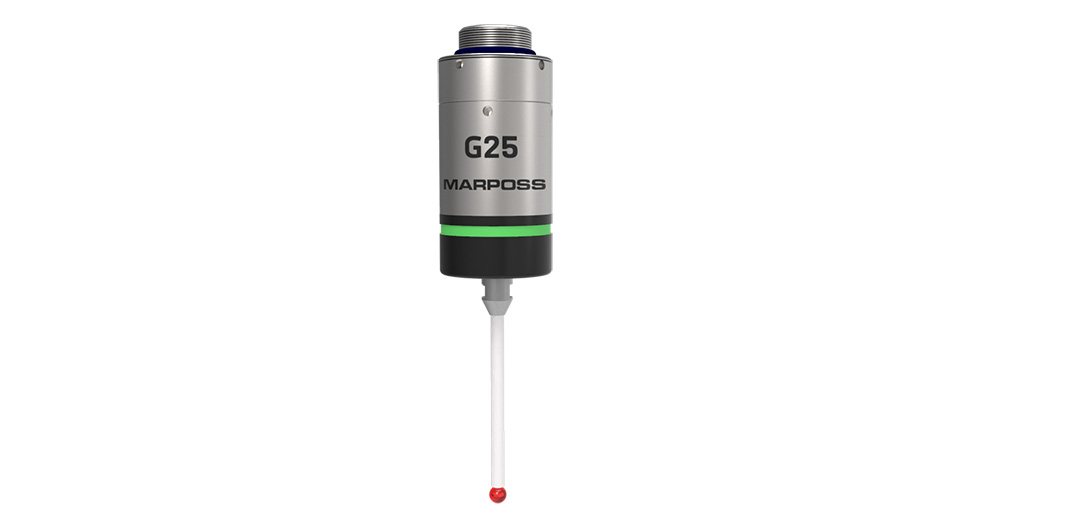 When touch is not enough
Touch and scanning in a single product: G25 represents the innovation in the field of pre/post process gauging on work pieces in gear grinding machines or machining centres.
Why choose this product? The applications
Thanks to its small size and dual function touch/gauge probe, G25 represents the reference product for positioning and controlling work pieces on gear grinding machines, permitting users to save both time (loading/unloading/piece control) and resources. And that's not all: thanks to its extreme flexibility, it can be adapted for use with innumerable applications on machining centres, wherever it is necessary to gauge spline type surfaces, or on many other types of grinding machines.
Technological benefits
The optimum accuracy performance, together with the ability to scan continuously at high speeds, mean that G25 is the ideal solution in many critical situations where multi-touch technology is not sufficient. It can be connected to interfaces capable of generating both analogue (voltage output proportional to the displacement of the probe and skip signal for the touch function), and digital (with USB interface) outputs.