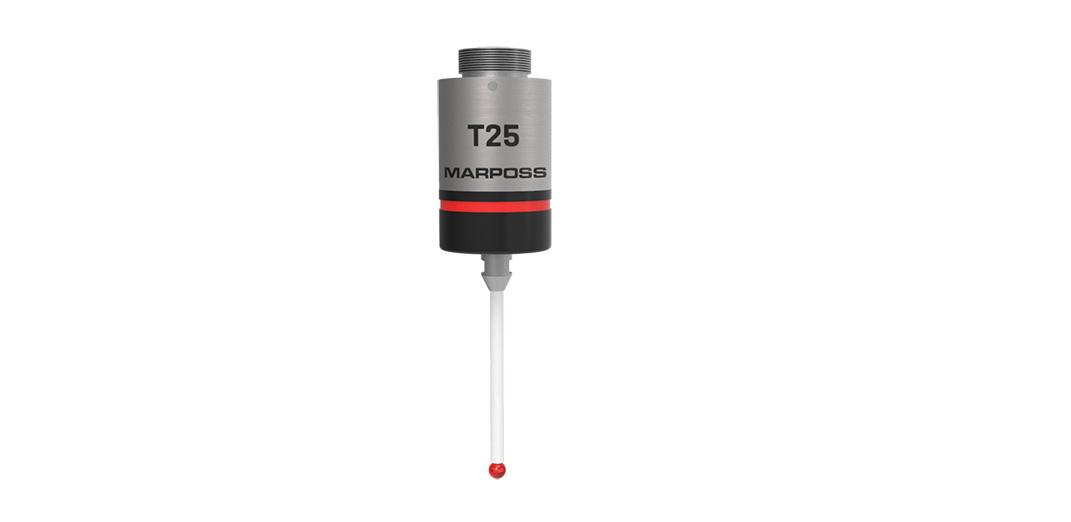 High operating versatility
T25 is a high performance touch probe for use with all types of machine tool, which enables the operator identify the machine axes, the position of the work piece (as well as measuring it).
Why choose this product? The applications
The T25 probe is compatible with all Marposs modular systems and guarantees to get the best out of your application: the optical and wireless transmission systems are ideal for use on piece touch probe applications on machining centres, milling machines and lathes. It can also used in a cable transmission version for piece position measurements in grinding environments.
Technological benefits
The T25 probe combines excellent repeatability with high reliability and sturdiness, which makes it ideal for use in working environments with high pressure coolants and large quantities of chips.