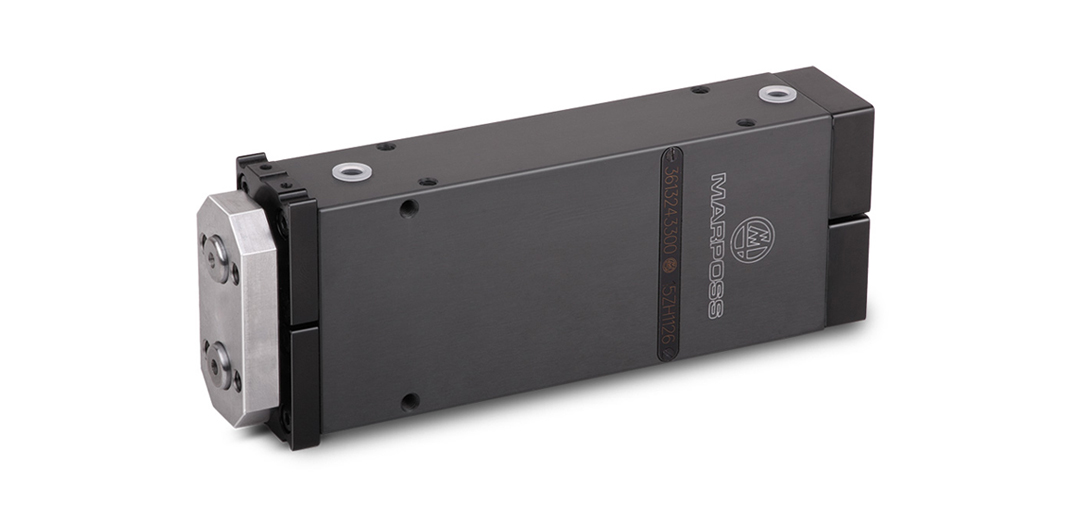 Reliability. Always.
For over 50 years, Marposs measurement applications have been complemented by hpneumatically operated linear actuators that guarantee accuracy, reliability and sturdiness.
Why choose this product? The applications
Thanks to their small size, the pneumatic slides can be used to move the measurement heads inside the grinding machines where it is not possible or desirable to use hydraulic actuation systems.
Technological benefits
The main characteristics of the actuators are excellent position repeatability and sturdiness. They are available in various versions and with a range of different strokes.