Unimar L -positioner (wide range) – external retraction adjustment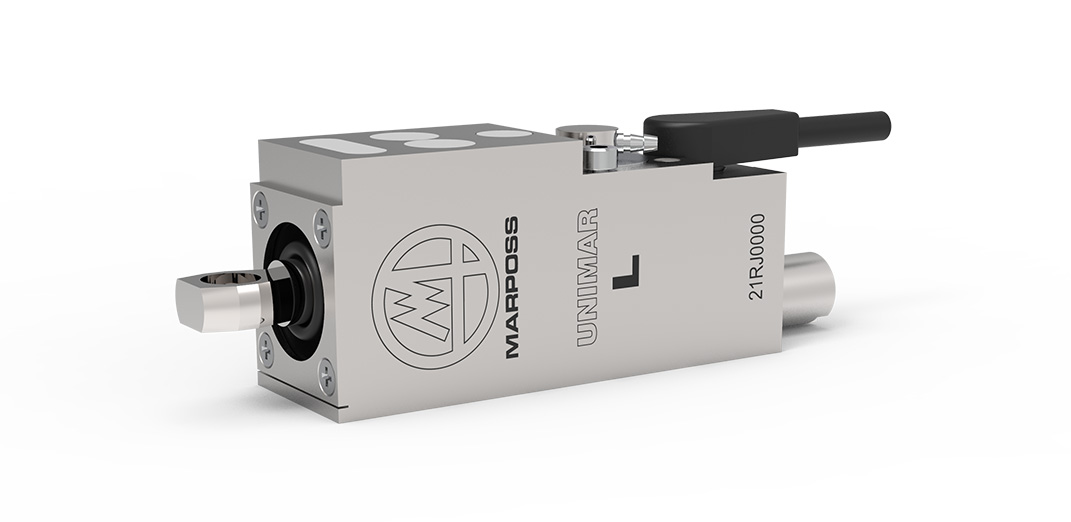 Flexible positioning
This is the version of the Unimar gauge that features an external adjustment device for regulating the mechanical over-stroke accurately in piece positioning applications, as well as guaranteeing a wide measurement range in order to enable flexible piece positioning.
Why choose this product? The applications
UnimarL is the ideal solution for all those applications where it is necessary to execute positioning cycles on various pieces without the need for mechanical retooling.
Technological benefits
These gauges can be used for both active (pieces that are placed at a predefined machine position, by moving either the piece of the gauge) and passive (measurement of the generic machine position of the piece) positioning operations.

All Unimar L heads are fitted with a rear flange that can be used to carry out rapid retraction adjustments, in addition to the usual pre-travel and measurement force adjustments.