Unimar P - positioner (narrow range) - external retraction adjustment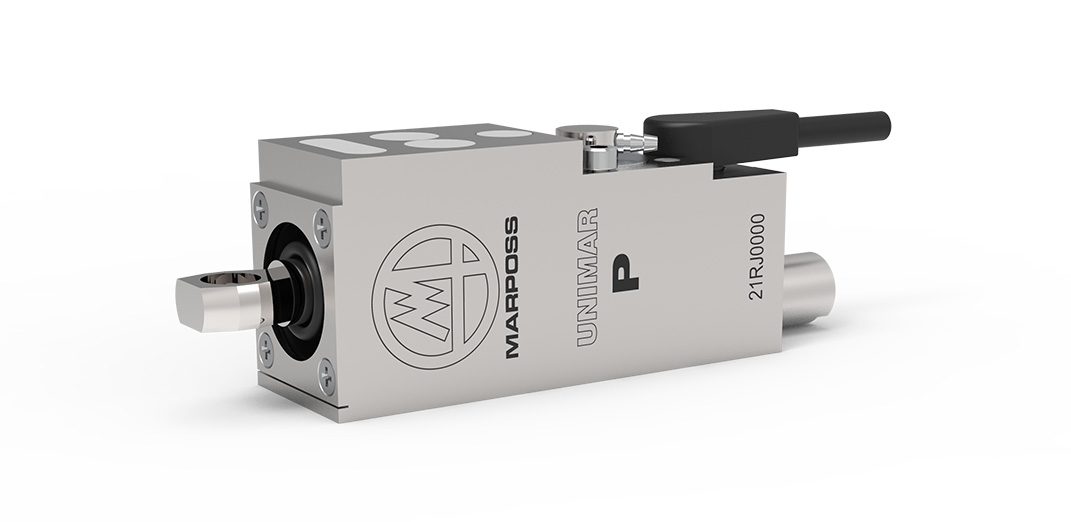 Accurate positioning
In addition to the mechanical and metrological characteristics that distinguish this range, this version of the Unimar gauge is also equipped with an external adjustment system for regulating the mechanical over-stroke accurately in piece positioning applications.
Why choose this product? The applications
Unimar P is the ideal solution for all those applications that require extremely tight positioning tolerances, for both smooth and grooved surface measurements.
Technological benefits
These gauges can be used for both active (pieces that are placed at a predefined machine position, by moving either the piece of the gauge) and passive (measurement of the generic machine position of the piece) positioning operations. All Unimar P heads are fitted with a rear flange that can be used to carry out rapid retraction adjustments, in addition to the usual pre-travel and measurement force adjustments.