Unimar S - narrow measurement range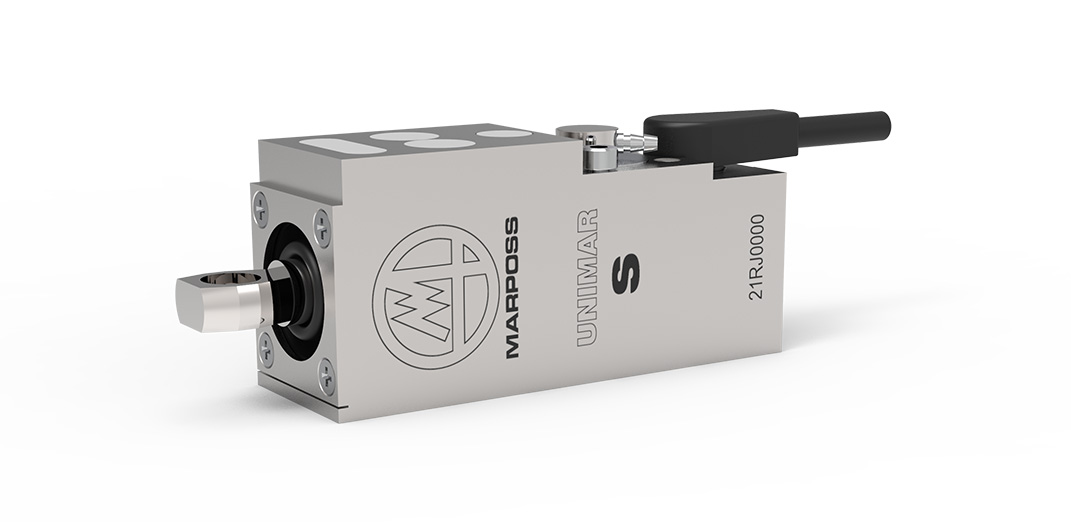 Innovation means accuracy
Unimar S is the measurement head designed by Marposs to guarantee high accuracy and repeatability performance in a range of in-process gauges. The gauge mechanical calibration parameters can be adjusted externally, which means that they are extremely flexible and can be used for a wide range of applications.
Why choose this product? The applications
Unimar S is the ideal solution for applications that require a compact gauge that is suitable for use on both continuous and interrupted surfaces, and which is rugged, flexible, easy to repair and which offers metrological accuracy down to one hundredth of μm.
Technological benefits
The ideal partner for grinding systems, Unimar S features high accuracy, which means that it is suitable for use in the injector manufacturing sector, where the required tolerances are in the order of microns. Unimar S offers very high standards of precision thanks to extremely low levels of linearity, repeatability and thermal stability errors. It guarantees maximum reliability.